Amsterdam: The city of bicycles and museums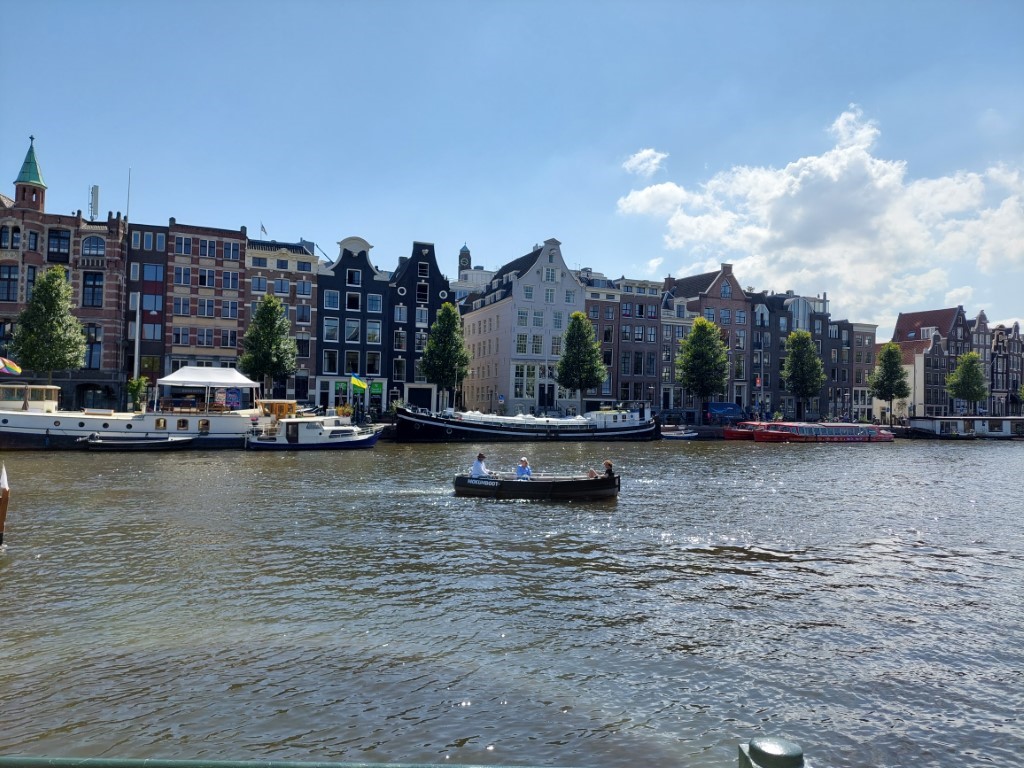 Cycling along the canals while smelling flowers and maatjes, welcome in Amsterdam. 
You want to experience that feeling in which you make a short trip to Amsterdam, but don't know how to plan your day? I can help with that. 
Last year I visited the Dutch speaking city with my aunt for three days. On the first day after we entered by train we did a canal tour which I highly recommend. While sunbathing you get a good first impression of the city and also learn about the history of some buildings and bridges. If you are interested in learning even more about history, go to the Anne Frank house, which we visited on our second day. When you do that, keep in mind that it can be oppressive to see how the families lived in such a hard time. It is okay as well when you just want to learn about Amsterdam and the people. The best way to do that is to rent a bike. While cycling you see the canals and tight houses, you will also notice many pride flags and coffeeshops. The reason for this is, that the residents of Amsterdam are known for their openness towards homosexuality and serenity in their drug policy. In a so called coffeeshop it is allowed to buy 5 grams of cannabis per person. You will also notice this fact by the smell of the city.
Now let's get back to the activities for your Amsterdam visit. I recommend A'DAM Lookout. It is a 100 meters high building with a roof terrace. But not only you can take photos and enjoy the overview of the city there, you can also swing over the edge of the building. If you are not scared of heights it's a cool and exciting experience. After that experience it would be smart to make the next day more chill. For that, plan a trip to a flea market. In Amsterdam flea markets are very common and most have plenty to eat, like the typical Dutch syrup waffles and Poffertjes. Pommes frites and croquettes are also not uncommon.
In conclusion I hope my travel feature helped you bring structure in the planning of your short trip and I wish you a nice time wandering around the beautiful city of Amsterdam.
Text: em.al
Picture: em.al