iPhone 14 and iOS 16: Whats new, and is it worth switching?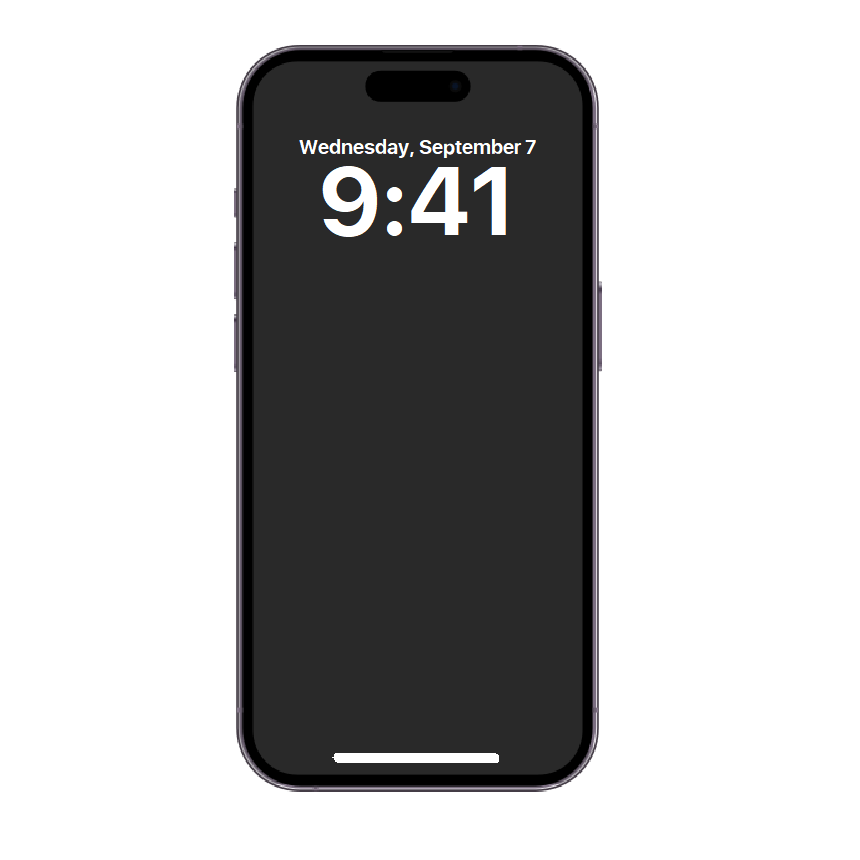 It's September, and it's time for Apple's fall keynote! We have big and small improvements to Apple's mobile phone and iOS, so what has changed, and is it worth switching from an older iPhone or an Android device?
Let's begin with iOS 16.
The big flashy improvement is the lock screen. It has been completely revamped with lots of customization options. You can change the clock font, as well as tint the lock screen (with the photo as well) and move the foreground objects, like faces, to another place on the lock screen.
We also are getting small widgets under the clock to show things like upcoming calendar events, or your fitness rings. The notifications are moved to a stack on the bottom of the lock screen or you can set it so it just shows the number of notifications.
Other widgets are live widgets. They can show things like when your Uber is coming or the status of a soccer game.
Next, we have two important additions to iMessage: You can now edit messages, like in WhatsApp or Discord, and you can also unsend messages, which also exists in WhatsApp and Discord.
Apple also is going to bring the Fitness app to iOS, so you won't need to buy another 200-400€ watch.
Apple Pay users will get a new feature called Apple Pay Later, which is basically an installment payment method.
There are a few other small improvements, like more detailed 3D view in Map mode on Maps, more SharePlay features and other new security features and small improvements.
Now, here's what's new about the iPhone 14.
For the normal model, well, there's basically nothing new, except for a better camera. You get the same chip as in the iPhone 13 Pro, though. But for me, an A15 is still an A15, and it's kind of disappointing we aren't getting the new A16 chip, but there are probably valid reasons for Apple to do that. There is a slightly better camera system, both at the front and the back. The front camera gets autofocus, and the back camera gets better sensors for better night photos, as well as action mode, a feature that stabilizes the camera while filming, great for outdoor videos.
The most exiting thing was the introduction of a bigger, 6,7″ regular iPhone, as you could only get an iPhone this size if you bought an iPhone Pro Max. Great to see an option to buy a bigger iPhone without needing to get a 1500 Euro phone, however the mini size was dropped. I don't think it's that dramatic, as the mini didn't sell that well. It's a bigger phone people want nowadays, not a smaller.
The iPhone 14 is already out and costs 999 €/829 US-$, and the iPhone 14 Plus will be available 7th October and costs 1149 €/929 US-$. If you don't have any problem buying an iPhone from the US, I'd recommend buying it from there, as it is (at least without the shipping price, without region/carrier lock and as of September 2022) 120/220 Euros cheaper than an iPhone here in Germany.
What's new about the iPhone 14 Pro?
It's the opposite of the normal iPhones, actually. There are a lot of new things in terms of design, as well as in under the hood improvements. First of all, the design. Instead of the Notch we are used to since 2017, we now have something called the "Dynamic Island". It's basically a fancy word for a pill-shaped punch hole, that is deeply integrated with iOS, to show things like basic call info while in other apps, "storing" the apps when swiping them away, or traffic directions. And that's what makes it cool! If it wasn't for iOS using the Dynamic Island like that, it would just be a pill punch hole, still wasting some screen space like the notch. So props to Apple for that! The iPhone 14 Pro also has a brand new back camera system, with 48 Megapixel cameras instead of the 12MP cameras that were on iPhones since 2015. Another new feature that has existed for about 5 years is now coming to the iPhone 14 Pro: An always-on-display, so you can still see your notifications and widgets while preserving battery life. I don't really like the fact that the Dynamic Island isn't available on the normal iPhone 14, but Apple actually did the same in 2017 with the Notch, as the iPhone X was a pro phone, and the iPhone 8 was the regular one. So I think we will probably see the Dynamic Island in the iPhone 15.
But with all of those features, is it worth buying the new iPhones?
Is it even worth buying a new one?
If you are using an Android from about 2018, you don't really need to buy a new phone. Google currently killed off their apps for Android 6 and 7, released in 2015 and 2016, and the Google Play Services, needed for literally everything on an Android, works on Android KitKat or newer, which was released in 2013. So if you are on Android Pie (9) you can pretty much download every app on the store, and that until about 2024. (You can check what version of Android you are using in Settings > About phone > Android version, or Settings > About phone > Software info > Android version on Samsung phones.)
It's about the same with iPhones when you talk about performance, but different when it comes to what apps you can download. If you have an iPhone 6s, SE 1st Gen or 7, you won't get iOS 16, and apps will probably drop updates for iOS 15 in 1-2 years. So if you have an iPhone XS/XR or newer, you don't really need to get a new phone. The iPhone 8 and X are the limit, as they will probably have iOS updates dropped in 2-3 years.
And if I need a new phone, what should I buy?
If you want to buy a regular iPhone and care about the price-to-performance ratio, and don't really care about improvements like a better camera, then the iPhone 13 is for you! It'll cost you 100€ less than the iPhone 14, and it has, except for the battery, about the same performance as an iPhone 14, and you can even still get the mini, if you want a small phone. The mini costs 799€. However, if you only care about the price, and don't really care about if it's an iPhone or not, phones like the Google Pixel 6a, for 459€ are one of the best cheap phones out there.
The Pixel 6a, for example has the same chip as the Google Pixel 6 Pro, and the same software update cycle. If you want a Pro iPhone, then the iPhone 14 Pro is actually quite better than the 13 Pro. First of all, it has the advantage that you can't buy the 13 Pro from Apple. And also, the 14 Pro just has too many new, big features to not recommend over the 13 Pro.
That's it! Now you know everything new Apple is going to bring to the iPhone this fall.
Author: ol.se
Sources: The Apple September Keynote, Apple WWDC 22, Apple.com/iPhone 14, Apple.com/iPhone 14 Pro
Image: Wikimedia Commons + Own modifications